0.4 Parallel Programming Strategies¶
The parallel pizza-eating algorithm we used in the preceding section works, but did you notice that it has a flaw? What happens in this algorithm if the number of slices of pizza (N) is not evenly divisible by the number of pizza-eaters (P)? Figure 0-20 shows the result using N == 16 and P == 6: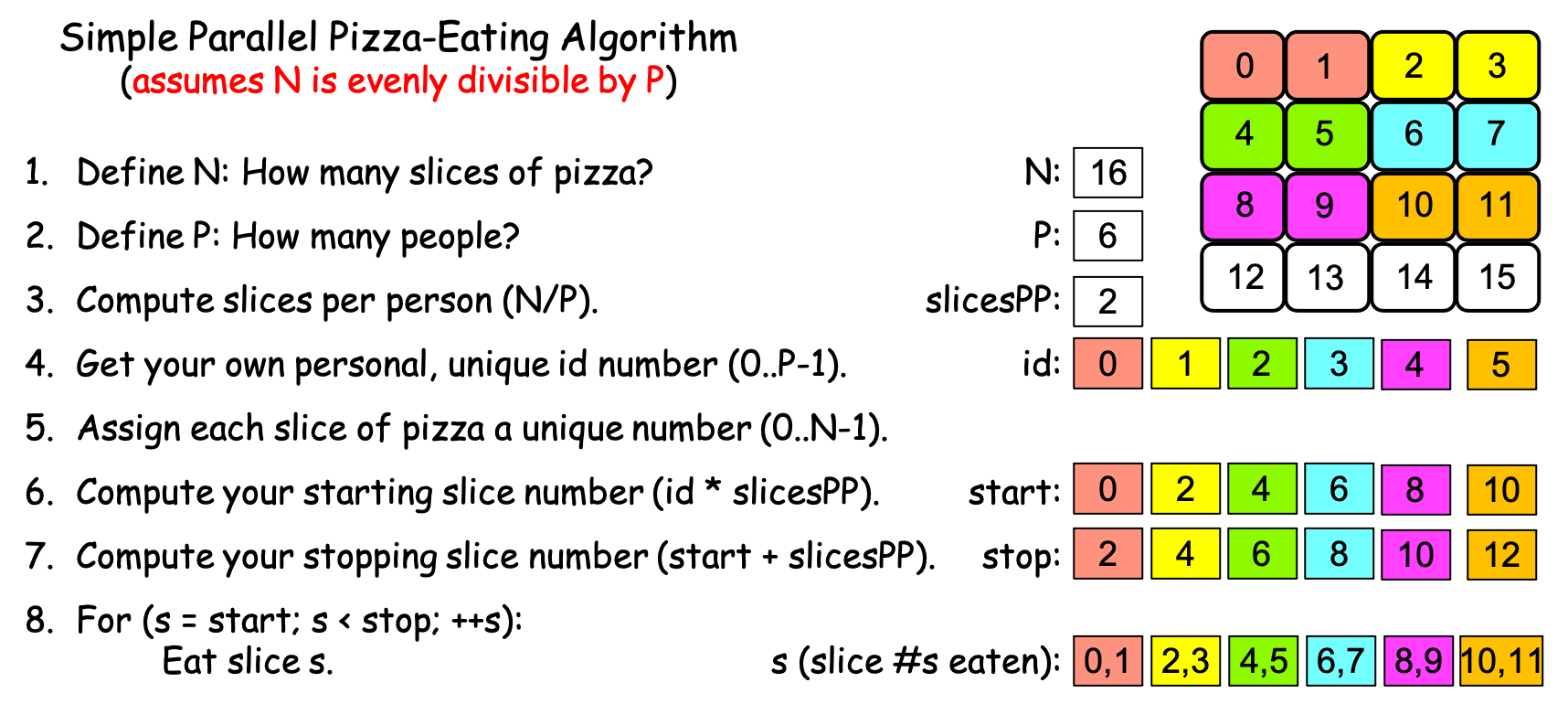 Do you see the problem?
After each PE computes their start and stop values, and then uses those values to eat slices of pizza, slices 0-11 get eaten but slices 12-15 remain uneaten—the simple algorithm fails to assign these 'remnant' slices to anyone to eat. Our problem is to consume the entire pizza quickly, but this algorithm only solves the problem correctly if N is evenly divisible by P! Put differently, the simple parallel pizza-eating algorithm has a precondition: N must be evenly divisible by P in order for this algorithm to correctly solve the problem.
In the next section, we will see two different ways of overcoming this limitation.
You have attempted of activities on this page